Technology Innovation Sessions
Bed/BSc Honors Technology Education, University of Sunderland
Lucy Hudson Christidis is a Technology Instructor at Pierce – The American College of Greece. In England, she taught Design and Technology in (Resistant Materials, Graphics, and Food & Textiles) and P.S.E. at Key Stage 3 with a specialization in Graphic Products at Key Stage 4.  Lucy Hudson Christidis has a wide range of workshop skills, which encompass wood, plastic, metal, food and textiles.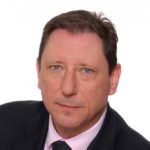 Leadership Stories Sessions
Managing Partner Author – Speaker – Developing Leadership Worldwide Background and Expertise, BSc in Mechanical Engineering from the Institute of Technology, Athens
Diploma in Marketing from the Chartered Institute of Marketing, London
ΜSc in HR and Performance Management from the University of Leicester.
Artemios Miropoulos worked a total of eight years in the Sales and Marketing departments of Johnson & Johnson Consumer Goods and as National Sales Manager with Beiersdorfin Greece. Since 2008, he is the Managing Partner of Linkage in Greece, the world's fastest growing Leadership and Organizational Development Corporation and has been a member of the Faculty of the "Global Institute of Leadership Development" (G.I.L.D.) in the U.S. In 2015, he published his first book "The Nameless King-15 Stories of Leadership from Ancient Greece" and has been invited in many occasions as a keynote speaker and a workshop facilitator on the topic of Leading on Values through storytelling. Artemios joined Response International, a premium Greek HR Consulting company,as a partner in 2000. He led the Learning & Development team and managed the company's SE Europe expansion. Within a 6-year period, he established HR Development offices in Romania, Serbia and Bulgaria together with the operations of Stanton Chase Executive Search. He is a Linkage accredited professional coach and has worked with senior and middle management teams of numerous organizations on Leadership Development Academies, Culture, Talent, Executive Assessment and Coaching Programs. His clientele include Accenture, Bayer, Friesland, Generali, Johnson & Johnson, ISS Facility Management, Intralot, Intrasoft, Kosmocar, MarfinBank, Mercedes Benz, Motorola, Pfizer, Piraeus Bank, Roche, Sap Hellas, Siemens, TUI, Volkswagen Audi and others. He has initiated the foundation of the Hellenic Association for Customer Service and is the President of The American Chamber Leadership Committee.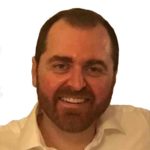 The Chemistry of Breakfast Workshop
BSc in Chemistry, National and Kapodistrian University of Athens;
MSc in Polymer, Science and its Applications, National and Kapodistrian University of Athens; PhD in Polymer, Science and its Applications, National and Kapodistrian University of Athens;
Dr. Dimitris Soulas was born in Athens and finished the 2ndLyceum of Zografos with honors. He followed his childhood dream and became a chemist, which later on led him to the complex but fascinating world of polymer chemistry. His dissertation was on the development and physicochemical characterization of silicone-based drug delivery systems.  From 2005 to 2012, he worked for 7 years as a collaborating researcher and as a post-doctoral research associate at the National Centre for Scientific Research «Demokritos» on the development of osmotically activated drug delivery systems and on the experimental and computer simulated study of the performance of multi-layer controlled release devices.  He is the author of 11 papers, published in scientific peer-reviewed journals with over 60 citations and his work has been presented in various international scientific congresses.   He is a member of Pierce faculty since 2013, teaching chemistry in Lyceum and Gymnasium and recently in the newly founded in Pierce, IB Diploma Program.
Augmented Reality
MEng in Civil Engineering, Queen Mary University of London; MA in Industrial Design Engineering, Royal College of Art, DIC Imperial College
Louisa Stathopoulou is teaching Technology at Pierce – The American College of Greece, as well as coaching the Animation club. For the past 10 years, she has been involved in educational programs teaching Design, Technology and Digital Media in primary and secondary education as well as Product Design and Innovation in BA and MA courses in London and in Athens. She has been involved in European projects regarding new technologies and digital tools in education, coordinated teachers' trainings and created educational material. During the 11 years she resided in London she worked in various fields of design, such as industrial, interaction and exhibition design and she created public installations and exhibitions for both private and public clients.
CSI, Forensic Science
MSc in Environmental Biology from the University of Edinburgh in 2005, Ptychion in Biology Aristotle University of Thessaloniki
Evangelos Stamateris graduated from the Aristotle University of Thessaloniki with a Ptychion in Biology in 2004. He received a MSc. in Environmental Biology from the University of Edinburgh in 2005.  He worked at the Institute of Stem Cell Research of the University of Edinburgh from 2005 to 2007 and at the Biomedical Research Foundation of the Academy of Athens from 2007 to 2010. He has published research work in the fields of Stem Cell Technology and Gene Therapy. In 2010 he discovered another challenging and fulfilling discipline, that is to teach Sciences in young students. Since then he has been teaching Biology and Chemistry in secondary education schools. He joined the Pierce faculty in 2014.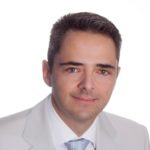 Designing & 3D Printing Visualizing Mathematics
BSc in Mathematics, University of Patras; MSc in Methodology and Teaching of Mathematics, Kapodistrian University of Athens.
Ioannis Zacharias is a secondary education teacher of Mathematics at Pierce – The American College of Greece, he has worked in two other private schools in the past, and he has been involved in education for more than twenty years with teaching and publishing. From very early on, he was interested in how mathematics can be transformed into a tool for developing students' mathematical thinking and how new technologies can assist in this purpose. His interest has recently been focused on how the design and the effort to print 3D objects rich in mathematical properties can develop students' mathematical skills. He has also participated in conferences about teaching of mathematics with papers about the nature of algebraic thinking. His research interests' focus on the nature of mathematical thinking and how technology can help instrumental use of mathematics.
From Microbiology to Anatomy
Biology Degree, School of Science, Aristotle University of Thessaloniki, Greece
Doctoral Degree in Psychoimmunology, Medical School, National and Kapodistrian University of Athens//Dept of Biopathology, 1st   Psychiatric Clinic, Eginition Hospital
Margarita Zogka has been a member of the Pierce Faculty since 2016, teaching Biology and Geography. She is also teaching Biology High level in the IB programme of Pierce since 2017. She has been a Research Fellow in the Department of Molecular Biology of Medical Biopathology and Immunology at Eginitio Hospital from 2006 to 2016 (Medical School, National and Kapodistrian University of Athens). She has also been a Research Fellow at Neurological Clinic of Eginitio Hospital during 2006-2009, (Medical School, National and Kapodistrian University of Athens) with special research interests relevant to neurological diseases and psychiatric disorders. She has participated in many national and international conferences and seminars. She has also published a significant number of research articles in international scientific magazines and she is a member of the Hellenic Society of Immunology and the World Psychiatric Association.