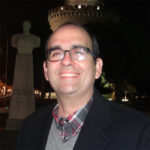 Graduate of the Department of Business Administration and Management (Athens University of Economics and Business)
Michael Theodosopoulos is a teacher of secondary education at the High School and Lyceum of Pierce – American College of Greece. He teaches Economics, Political Education, Innovation and Research and is in charge of the Youth Entrepreneurship group participating in the global Diamond Challenge competition hosted by the University of Delaware in the United States of America.
He has been involved in education for the last 20 years while at the same time he has worked in the banking and stock market sector in the field of International Reconciliation and Bank Accounting.
The past three years he has attended several conferences on youth entrepreneurship and participated as a multi-team advisor in many entrepreneurship competitions. His goal as an educator is to induct entrepreneurship in every student's mind and to inspire new generations of students to take entrepreneurship seriously.
Social and Digital Technologies sessions
Tolis Aivalis is the CEO of KNOWCRUNCH.COM an international training organization and the Managing Partner at AIVAL.COM a business strategy-consulting firm. He has hands-on operating experience on consumer & enterprise internet, social media, gaming, music, advertising, technology, media and mobile since 1996 as an executive, mentor and serial entrepreneur.  He has a proven record of accomplishment of innovation. He founded PowerΝet in 1996, Web Awards (now Ermis Digital) in 1998, ArboMedia in 2001, Real Brands in 2007, Social Brands in 2009, StartupDay event in 2009 and Startup Nation in 2011. He is also a syllabus manager and curator of Professional Diploma in Digital & Social Media and a trainer for executives and colleges since 2007.
An Introduction to Trading
B.A. in Economics from Deree – The American College of Greece in 1984. He went on to New York University to receive an M.A. in Economics in 1985 and an M.B.A. from the Stern School of Business of NYU in 1987.
Nikolas Hinoporos is an accomplished financial expert with 25 years' of experience in trading, Treasury management and investment advice. With a long, successful record of accomplishment in the fields of banking, private equity and financial markets, he has produced enduring results for high profile clients, including senior banking executives, real estate companies and multinational investment funds. Although he passed his PhD prelims, the market won him over the academia and, upon completion of his Masters' degrees, he returned to Greece to work in the banking sector as a trader and rose through the ranks to become Head Treasurer of the Financial and Capital Market Division and, subsequently, Deputy CEO of the international Division of Piraeus Bank Group.  Mr Hinoporos acted as CEO of the Swiss-based business advisory firm Capital Life Advisors from 2013 to 2016, providing professional advisory services in project finance deals, securitizing receivables and marketing and promoting covered bond issues.
Since 2016, he is the Principal of Ciphers Management Ltd, an investment sourcing and transaction management team, offering services to foreign and domestic investors who are actively looking for added value placements in debt restructuring and turn around projects, commercial corporate and shipping NPL acquisitions, as well as commercial and hospitality real estate.
Technology Innovation Sessions
Bed/BSc Honors Technology Education, University of Sunderland
Lucy Hudson Christidis is a Technology Instructor at Pierce – The American College of Greece. In England, she taught Design and Technology in (Resistant Materials, Graphics, and Food & Textiles) and P.S.E. at Key Stage 3 with a specialization in Graphic Products at Key Stage 4.  Lucy Hudson Christidis has a wide range of workshop skills, which encompass wood, plastic, metal, food and textiles.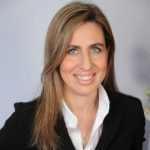 Mediation Sessions
PhD in Law
Dr. Elena Koltsaki is a practicing lawyer-mediator and sits as a regular member at the Mediators' Accreditation Committee at the Greek Ministry of Justice. She is currently the lead mediation trainer of the biggest public Mediators' Training Institute in Greece (Bar of Athens).  She is the co-founder and co-owner of the Greek Mediation Institute, one of the leading Greek not-for-profit organizations for the promotion of mediation, and works as a mediation expert and consultant on several European and International projects with ADR Center – Member of Jams International (Italy). Dr. Koltsaki has over 20 years of experience in counseling, negotiations and litigation and has been an Expert Advisor to the Hellenic Parliament since 2004. She is also a Research Associate of the Jean Monnet Centre of Excellence of the University of Athens. Dr. Koltsaki is an accredited civil, commercial, family, and workplace mediator in the UK, USA, and Greece, with extensive and advanced training in mediation and negotiations (UK, USA – Harvard Negotiation Institute). Furthermore, she teaches law and ADR in Greece and Cyprus, lectures in national and international trainings, and has trained over 800 mediators worldwide. She also has extensive experience in designing and delivering specialized training programs. She is a board member at INADR (Chicago), a member of the General Sub-Committee of the International Mediation Institute (IMI) Appraisal Committee (Netherlands) and a pioneer in peer mediation programs in Greek schools.  She regularly participates in international competitions (ICC Paris, Oxford, Chicago) both as a professional judge and as a coach representing university teams with distinctions, and recently organized the first International Mediation Tournament in Greece for Students at The American College of Greece (INADR, May 2016).  She works in Greek, English, and French, and has some understanding of German and Spanish.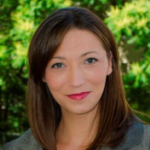 Eleni Orfanou
is Certified
Coach (ICF ACC), Trainer and Human Resources Consultant.
She holds BA in Business Organization & Administration (Athens University of Economics
&
Business), MSc in Human Resources Management (Univer
sity of Strathclyde), Advanced
Diploma in Life & Executive Coaching (Kingstown College) and Diploma in Team & Leadership
Coaching (Positivity).
She is
active
member of
the International Coach Federation (ICF) and
the ICF Greece
Chartered
Chapter.
She has worked for 15 years
in
human resources management, taking positions of gradually
increasing responsibility in
various companies operating in the sectors of media and
entertainment, hospitality, travel retail and casino. She has also worked as human resources
consultant for KPMG Greece, providing services
in the areas of human resources development
to client companies operating in a variety of sectors such as banking, pharmaceutical and
retail.
As of 2015 she
offers human resources consulting services to
SM
Es
,
she designs and deli
vers
training programs in the areas of human resources management and core business
competencies,
and
co
aches
executives
and business owners
.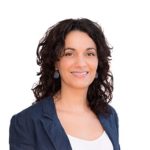 Entrepreneurship Sessions
PhD in Management, London School of Economics and Political Science
Dr. Katerina Voutsina is an assistant professor and area coordinator of Entrepreneurship Management at the School of Business and Economics of Deree- the American College of Greece. Prior to joining Deree, she was a research fellow/lecturer in the Department of Management at the London School of Economics and a visiting lecturer at Warwick Business School. Her research interests focus on the cognitive, organizational and socio-economic aspects of technological innovation and entrepreneurship. In particular, new forms of organizing, strategic entrepreneurship, nascent entrepreneurship and socio-technical innovation lie at the gist of her research. Her work has been published in international referred journals and presented at international conferences. She has also served as a reviewer for scholarly journals and academic conferences, as well as a mentor in the Athens Center for Entrepreneurship and Innovation.