Social and Digital Technologies sessions
Tolis Aivalis is the CEO of KNOWCRUNCH.COM an international training organization and the Managing Partner at AIVAL.COM a business strategy-consulting firm. He has hands-on operating experience on consumer & enterprise internet, social media, gaming, music, advertising, technology, media and mobile since 1996 as an executive, mentor and serial entrepreneur.  He has a proven record of accomplishment of innovation. He founded PowerΝet in 1996, Web Awards (now Ermis Digital) in 1998, ArboMedia in 2001, Real Brands in 2007, Social Brands in 2009, StartupDay event in 2009 and Startup Nation in 2011. He is also a syllabus manager and curator of Professional Diploma in Digital & Social Media and a trainer for executives and colleges since 2007.
An Introduction to Trading
B.A. in Economics from Deree – The American College of Greece in 1984. He went on to New York University to receive an M.A. in Economics in 1985 and an M.B.A. from the Stern School of Business of NYU in 1987.
Nikolas Hinoporos is an accomplished financial expert with 25 years' of experience in trading, Treasury management and investment advice. With a long, successful record of accomplishment in the fields of banking, private equity and financial markets, he has produced enduring results for high profile clients, including senior banking executives, real estate companies and multinational investment funds. Although he passed his PhD prelims, the market won him over the academia and, upon completion of his Masters' degrees, he returned to Greece to work in the banking sector as a trader and rose through the ranks to become Head Treasurer of the Financial and Capital Market Division and, subsequently, Deputy CEO of the international Division of Piraeus Bank Group.  Mr Hinoporos acted as CEO of the Swiss-based business advisory firm Capital Life Advisors from 2013 to 2016, providing professional advisory services in project finance deals, securitizing receivables and marketing and promoting covered bond issues.
Since 2016, he is the Principal of Ciphers Management Ltd, an investment sourcing and transaction management team, offering services to foreign and domestic investors who are actively looking for added value placements in debt restructuring and turn around projects, commercial corporate and shipping NPL acquisitions, as well as commercial and hospitality real estate.
Technology Innovation Sessions
Bed/BSc Honors Technology Education, University of Sunderland
Lucy Hudson Christidis is a Technology Instructor at Pierce – The American College of Greece. In England, she taught Design and Technology in (Resistant Materials, Graphics, and Food & Textiles) and P.S.E. at Key Stage 3 with a specialization in Graphic Products at Key Stage 4.  Lucy Hudson Christidis has a wide range of workshop skills, which encompass wood, plastic, metal, food and textiles.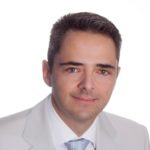 Designing & 3D Printing Visualising Mathematics
BSc in Mathematics, University of Patras; MSc in Methodology and Teaching of Mathematics, Kapodistrian University of Athens.
Ioannis Zacharias is a secondary education teacher of Mathematics at Pierce – The American College of Greece, he has worked in two other private schools in the past, and he has been involved in education for more than twenty years with teaching and publishing. From very early on, he was interested in how mathematics can be transformed into a tool for developing students' mathematical thinking and how new technologies can assist in this purpose. His interest has recently been focused on how the design and the effort to print 3D objects rich in mathematical properties can develop students' mathematical skills. He has also participated in conferences about teaching of mathematics with papers about the nature of algebraic thinking. His research interests' focus on the nature of mathematical thinking and how technology can help instrumental use of mathematics.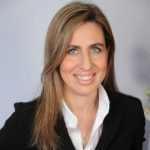 Mediation Sessions
PhD in Law
Dr. Elena Koltsaki is a practicing lawyer-mediator and sits as a regular member at the Mediators' Accreditation Committee at the Greek Ministry of Justice. She is currently the lead mediation trainer of the biggest public Mediators' Training Institute in Greece (Bar of Athens).  She is the co-founder and co-owner of the Greek Mediation Institute, one of the leading Greek not-for-profit organizations for the promotion of mediation, and works as a mediation expert and consultant on several European and International projects with ADR Center – Member of Jams International (Italy). Dr. Koltsaki has over 20 years of experience in counseling, negotiations and litigation and has been an Expert Advisor to the Hellenic Parliament since 2004. She is also a Research Associate of the Jean Monnet Centre of Excellence of the University of Athens. Dr. Koltsaki is an accredited civil, commercial, family, and workplace mediator in the UK, USA, and Greece, with extensive and advanced training in mediation and negotiations (UK, USA – Harvard Negotiation Institute). Furthermore, she teaches law and ADR in Greece and Cyprus, lectures in national and international trainings, and has trained over 800 mediators worldwide. She also has extensive experience in designing and delivering specialized training programs. She is a board member at INADR (Chicago), a member of the General Sub-Committee of the International Mediation Institute (IMI) Appraisal Committee (Netherlands) and a pioneer in peer mediation programs in Greek schools.  She regularly participates in international competitions (ICC Paris, Oxford, Chicago) both as a professional judge and as a coach representing university teams with distinctions, and recently organized the first International Mediation Tournament in Greece for Students at The American College of Greece (INADR, May 2016).  She works in Greek, English, and French, and has some understanding of German and Spanish.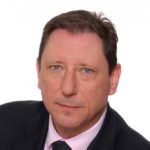 Leadership Stories Sessions
Managing Partner Author – Speaker – Developing Leadership Worldwide Background and Expertise, BSc in Mechanical Engineering from the Institute of Technology, Athens
Diploma in Marketing from the Chartered Institute of Marketing, London
ΜSc in HR and Performance Management from the University of Leicester.
Artemios Miropoulos worked a total of eight years in the Sales and Marketing departments of Johnson & Johnson Consumer Goods and as National Sales Manager with Beiersdorfin Greece. Since 2008, he is the Managing Partner of Linkage in Greece, the world's fastest growing Leadership and Organizational Development Corporation and has been a member of the Faculty of the "Global Institute of Leadership Development" (G.I.L.D.) in the U.S. In 2015, he published his first book "The Nameless King-15 Stories of Leadership from Ancient Greece" and has been invited in many occasions as a keynote speaker and a workshop facilitator on the topic of Leading on Values through storytelling. Artemios joined Response International, a premium Greek HR Consulting company,as a partner in 2000. He led the Learning & Development team and managed the company's SE Europe expansion. Within a 6-year period, he established HR Development offices in Romania, Serbia and Bulgaria together with the operations of Stanton Chase Executive Search. He is a Linkage accredited professional coach and has worked with senior and middle management teams of numerous organizations on Leadership Development Academies, Culture, Talent, Executive Assessment and Coaching Programs. His clientele include Accenture, Bayer, Friesland, Generali, Johnson & Johnson, ISS Facility Management, Intralot, Intrasoft, Kosmocar, MarfinBank, Mercedes Benz, Motorola, Pfizer, Piraeus Bank, Roche, Sap Hellas, Siemens, TUI, Volkswagen Audi and others. He has initiated the foundation of the Hellenic Association for Customer Service and is the President of The American Chamber Leadership Committee.
Mindfulness & Wellbeing Techniques for Entrepreneurs
Apostolia Papadamaki is an internationally acclaimed director / choreographer and a mindful life educator.  A lover of movement, arts and spirituality, she studied Contemporary Dance, Contact Improvisation, Yoga and Alexander Technique in New York as well as Shamanic practices, Music, Voice, Mindfulness, Craniosacral Therapy and ReiKi. Apostolia is continuously researching and creating, collaborating with philosophers, scientists, artists and organizations, directing festivals, creating community projects, working with and without disabilities, training volunteers, giving workshops, seminars and lectures. She is the founder of The Happiness Retreat, transformational immersions designed to re-establish life's purpose and transmit the art of fulfillment, using a synergy of Eastern traditions and western techniques that balance mind, body and soul, as well as the founder of Biomatic Anatomy, a holistic method of embodied anatomy, mindful breath & spiritual awareness. Her artistic work and teaching methods have been presented in more than 40 international festivals. In 2004, she choreographed the 12th Paraolympic Games Opening Ceremony at the Olympic Stadium of Athens, leading 600 performers.In 2015, she created Drops of Breath, the 1st underwater performance in the world.She was the project leader for Greece in two large-scale Creative Europe projects, supported from institutional sponsors such as The Periphery of Attica, The Greek Ministry of Culture, Ministry of Tourism and Ministry of Foreign affairs as well as private sponsors. Since 2016, she creates the Dream & Sleep performance series, with the participation of the audience performing, dreaming and sleeping on stage. Currently she is choreographing for Theatre, Opera and Films, as well as designing tailor-made corporate and wellness events for foundations and organizations worldwide. Being in service of the arts community in Greece and abroad, Apostolia was the president of the Board of Directors at the State School of Dance, the Artistic Director for Dance at Dimitria International Festival 2013 and member of the Board of the Centre for Ancient Greek Drama, the International Institute for Theatre and the Athens Concert Hall.
Theater & Drama Modules & Workshops
Diploma, The Athens Drama School, G. Theodosiades, B.A. in Spanish Language and Literature, National and Kapodistrian University of Athens, Postgraduate Diploma in Acting, GSA-Guildford School of Acting
Since 2007 Ms. Salliari has been the theatre coach of the Pierce Greek Drama Club, the Pierce Summer Camp drama club, and the Forensics Club (oral interpretation of literature in English) at the American College of Greece.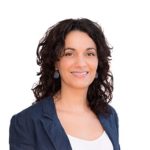 Entrepreneurship Sessions
PhD in Management, London School of Economics and Political Science
Dr. Katerina Voutsina is an assistant professor and area coordinator of Entrepreneurship Management at the School of Business and Economics of Deree- the American College of Greece. Prior to joining Deree, she was a research fellow/lecturer in the Department of Management at the London School of Economics and a visiting lecturer at Warwick Business School. Her research interests focus on the cognitive, organizational and socio-economic aspects of technological innovation and entrepreneurship. In particular, new forms of organizing, strategic entrepreneurship, nascent entrepreneurship and socio-technical innovation lie at the gist of her research. Her work has been published in international referred journals and presented at international conferences. She has also served as a reviewer for scholarly journals and academic conferences, as well as a mentor in the Athens Center for Entrepreneurship and Innovation.