Debate Coach
BA, in Speech and Language Pathology, Brooklyn College (City University of New York); MS in Speech Pathology and Audiology, Boston University
Fern Deliyannis has been an English Language instructor at Pierce – The American College of Greece for 33 years. EFL and ESL level courses taught include British and American Literature, Public Speaking, as well as senior electives in Current Issues and Literature and Film. Ms. Deliyannis has been Faculty Co-Advisor to the Pierce Forensics Club (coaching Debate, Original Oratory and Impromptu Speaking) and to the Harvard Model Congress Europe program. She has been elected twice president of the Panhellenic Forensics Association (2004-2008, 2012-present). The PFA currently has 22 member schools, both private and public, from Athens, Thessaloniki and Patras.
Human Rights Session
MA in Information Communication Technologies in Education, King's College London; Bachelor's degree in Greek Philology, at the National and Kapodistrian University of Athens
Olga Despi is a Pierce graduate and has been teaching Modern, Ancient Greek Language, and Greek History at Pierce for the last years. She created the Human Rights club three years ago with a co-teacher and then she took over the photography club. She never stopped being a Human Rights defender and she is participating at the educational program for human rights "Speak Truth to Power". She has studied Greek Philology at the National and Kapodistrian University of Athens with a specialization in Linguistics and she has an MA in Information Communication Technologies in Education from King's College London. Her research focuses mainly on Greek Education and ICT. Nonetheless, she has attended many seminars and conferences regarding special education, and history in an effort to continue personal progress and training.
Emotional Intelligence Session
MSc in Psychology from MMU, BSc in Speech & Language Therapy (SLT) from UCL
Maria Foteinopoulou is an IB DP Psychology teacher at ACG and an official IBO examiner. She has extensive training in Applied Behavioral Analysis specializing in Autistic Spectrum Disorders and has attended various courses in the fields of Special Education, Counseling and Positive Psychology. Her work experience reflects her academic interests, as she has been a lead member of a multidisciplinary team working with children with severe communication and behavioral difficulties in an early intervention program and continues to support children that face various difficulties conducting individual and group therapy sessions while providing support for their families. Further interests include working with vulnerable groups through different volunteering organizations, with her most recent activity-taking place in Nepal.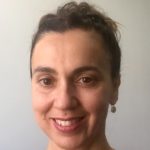 Emotional Intelligence Workshops
Ph.D., Education, Health and Behavior Studies, Teachers College, Columbia University, New York
M.Phil., Education, Teachers College, Columbia University, New York
Ed.M., Instructional Practice, Teachers College, Columbia University, New York
M.A., Special Education, Teachers College, Columbia University, New York
B.A., Psychology, The American College of Greece-Deree
Dr. Nektaria Glinou received her Bachelor of Arts with a major in Psychology at the American College of Greece in 1994. Subsequently, she moved to New York City where she completed, on full scholarship, a Masters of Arts, a Masters of Education, a Masters of Philosophy, and her doctorate (PHD in Education), at Teachers College, COLUMBIA UNIVERSITY. Her dissertation received the National Dissertation Award by the Academy on Mental Retardation. During the 11 years she resided in New York City she worked as a special education teacher, developer of innovative educational programs, conference coordinator, researcher, founder of an experimental school, and as an Assistant Professor at Teachers College, Columbia University. While in New York she also received intensive training in therapeutic techniques through dance, theater and public art. She has created the parent-child kinesthetic program entitled dance together ©. She has performed or participated in numerous dance-theater productions. She has organized seminars and festivals that blend education, community contribution and the Arts. Upon her return to Greece in 2006, she started working at the American College of Greece as the PIERCE school psychologist with responsibilities ranging from individual psychotherapeutic evaluation and intervention for students and parents, to in-class seminars to teacher training programs. In 2010, she took upon an additional responsibility at the American College of Greece, namely Developer of International, Community Contribution, Art and Education Programs.
Theater Acting Lectures
Violetta Gyra is a graduate of the Greek National Theater, and a lifetime member of the Actors Studio Theatre Company, New York. She is credited in film, television and theater productions in Europe and the Americas.  Her credits as a production manager include EVROS WALK WATER II by Rimini Protokoll, Onassis Foundation Stegi, 2017; Dreaming Collectives by Rimini Protokoll, Staatsschauspielhaus, Dresden 2017; Faust by Katerina Evangellatos, HIGHWAY PRODUCTIONS, 2016; and 1984 by Katerina Evangellatos, LYKOS PRODUCTIONS, 2016. She has also created an original, site-specific play entitled ROADTRIP (1, 2, and 3) which took place within moving cars. The play ran during the years 2011, 2012, and 2015 in Greece. Lastly, Gyra also has an ongoing collaboration teaching different acting workshops with kinitiras studio in Greece, and at The American College of Greece, the Pierce Leadership Academy, and Millfield School, Wells, UK.
Human Rights Session
BA in Greek Philology, National and Kapodistrian University of Athens
MA in Trilingual Professional Translation (French-English-Greek), Marc Bloch University of Strasbourg
Maria Korda has been a member of the Pierce Faculty since 2015, teaching Modern and Ancient Greek Language and Greek History. Currently, she is the Faculty Advisor of the Greek Sunny Days Publication for the Pierce Gymnasium. She is participating at the educational programs of the UNESCO Associated Schools Network (ASPnet), as well as at the educational program for human rights "Speak Truth to Power". In 2012-2015, she worked as a translator in the Editions Department of the European Public Law Organization (EPLO). In 2007-2012, she worked as a Scientific Assistant in the Hellenic Parliament, where her work focused mainly on human rights issues.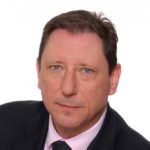 Leadership Stories Sessions
Managing Partner Author – Speaker – Developing Leadership Worldwide Background and Expertise, BSc in Mechanical Engineering from the Institute of Technology, Athens
Diploma in Marketing from the Chartered Institute of Marketing, London
ΜSc in HR and Performance Management from the University of Leicester.
Artemios Miropoulos worked a total of eight years in the Sales and Marketing departments of Johnson & Johnson Consumer Goods and as National Sales Manager with Beiersdorfin Greece. Since 2008, he is the Managing Partner of Linkage in Greece, the world's fastest growing Leadership and Organizational Development Corporation and has been a member of the Faculty of the "Global Institute of Leadership Development" (G.I.L.D.) in the U.S. In 2015, he published his first book "The Nameless King-15 Stories of Leadership from Ancient Greece" and has been invited in many occasions as a keynote speaker and a workshop facilitator on the topic of Leading on Values through storytelling. Artemios joined Response International, a premium Greek HR Consulting company,as a partner in 2000. He led the Learning & Development team and managed the company's SE Europe expansion. Within a 6-year period, he established HR Development offices in Romania, Serbia and Bulgaria together with the operations of Stanton Chase Executive Search. He is a Linkage accredited professional coach and has worked with senior and middle management teams of numerous organizations on Leadership Development Academies, Culture, Talent, Executive Assessment and Coaching Programs. His clientele include Accenture, Bayer, Friesland, Generali, Johnson & Johnson, ISS Facility Management, Intralot, Intrasoft, Kosmocar, MarfinBank, Mercedes Benz, Motorola, Pfizer, Piraeus Bank, Roche, Sap Hellas, Siemens, TUI, Volkswagen Audi and others. He has initiated the foundation of the Hellenic Association for Customer Service and is the President of The American Chamber Leadership Committee.
Theater & Drama Modules & Workshops
Diploma, The Athens Drama School, G. Theodosiades, B.A. in Spanish Language and Literature, National and Kapodistrian University of Athens, Postgraduate Diploma in Acting, GSA-Guildford School of Acting
Since 2007 Ms. Salliari has been the theatre coach of the Pierce Greek Drama Club, the Pierce Summer Camp drama club, and the Forensics Club (oral interpretation of literature in English) at the American College of Greece.
Theater & Drama Modules & Workshops
Ptychion in Modern and in Ancient Greek Literature, Aristotle University of Thessaloniki
Mr. Tsatalis has been a member of the Pierce faculty since 1991, teaching Modern and Ancient Greek Language. He is creator of the "Greek Drama Club", of the Days of the Arts Club and of the festival by the same name at Pierce. He is head of the Ancient Greek Language Department at Pierce.  During his studies, he has delved into theater (Ancient Greek drama and modern theater) and has participated in many theater conferences. He is currently pursuing his MA in Communication & PR strategies at Deree-The American College of Greece.