Dr. iur. Matilda Chatzipanagiotou, LL.M.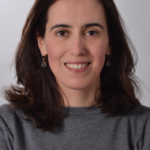 Human Rights, Sustainable Development: An IB-CAS-inspired leadership module PhD, Faculty of Law, Humboldt University in Berlin; LL.M., School of Law, New York University; Ptychion, Athens Law School, National Kapodistrian University of Athens Matilda Chatzipanagiotou is a constitutional and human rights lawyer and researcher with extensive experience in interdisciplinary projects, human rights education and service learning program development in higher education. She was a Research Fellow and Deutsche Forschungsgemeinschaft Scholar at the Humboldt University Graduiertenkolleg "Multilevel Constitutionalism: European Experiences and Global Perspectives" in Berlin (2009-2012). Her doctoral thesis, summa cum laude, is an interdisciplinary approach to the practice of the law of human dignity in constitutional jurisprudence. She received her LL.M. in 2009 from New York University, on Fulbright and Alexander S. Onassis Scholarships and a Mitsotakis Foundation grant, and represented the NYU Graduate Law School Class of 2009 as the Convocation Speaker in Madison Square Garden in May 2009. She graduated from Athens Law School as Papadakis Bequest Scholar in 2008, and from Athens College, Hellenic American Educational Foundation in 2003.  Matilda Chatzipanagiotou joined The American College of Greece in 2013. She currently serves as Consultant on Service Learning, Human Rights, Cultural Immersion and Student Life. She completed her tenure as the Dean of Students at Deree-ACG in July 2018. Since 2014 she was a part-time faculty member in the School of Business at Deree-ACG, teaching Business Legal Issues. Since 2016, she is Head Researcher in the EU-funded research project Counter-Islamophobia Kit led by the University of Leeds as the scientific partner in Greece, in collaboration with Alba Graduate Business School-ACG.
Human Rights, Sustainable Development: An IB-CAS-inspired leadership module
LL.B. from the Law School of the National and Kapodistrian University of Athens (Greece), Advanced Master of Laws in Energy and Environmental Law from the Katholieke Universiteit Leuven (Belgium).
Zoi Stolaki is Attorney-at-Law and works at the Legal Department of the Public Natural Gas Corporation (DEPA) S.A., in Athens, Greece. Prior to joining DEPA, Ms. Stolaki worked in Brussels in the international law firm DECHERT LLP in the fields of EU Competition Law and EU Energy Regulatory. Ms. Stolaki also worked as a legal advisor to the Greek Minister of Energy and Environment (until January 2015) and as an intern in the Brussels office of the international law firm Freshfields Bruckhaus Deringer LLP, the legal department of a major Greek bank and the legal department of the Permanent Representation of Greece to the European Union. She is a native Greek speaker and is fluent in English and French and has a basic knowledge of German.
Ainara Hidalgo Ferreiras currently works as a college counseling fellow at Pierce. She received her Bachelor of Arts in Global Studies and minor in Political Science and History from Warren Wilson College in Asheville, North Carolina. During her undergraduate studies, Ainara studied abroad and conducted her senior thesis research in Morocco. She also served as a writing tutor and residential assistant on her college campus. Ainara believes a good leader is deeply aware of their own standing in society, and how their choices affect others. To be a strong leader, one commits themselves to serve the collective and uses their own resources and power to uplift and protect people in the margins. In the future, Ainara hopes to work in educational policy and aid in the creation of safe and equitable learning spaces. Ainara loves many things, and just a few of those include hiking, running, finding new ways to cook vegetables, sitting in the sun, and listening to folk music!
Clarissa Bird works as a teaching assistant in a kindergarten class at Pierce Elementary, after working in childcare throughout high school and college and pursuing TEFL certification. She grew up in Austin, Texas and then attended Rhodes College in Memphis, Tennessee, where she double majored in Psychology and Media Studies with a concentration in film history and analysis. In college, she worked as the editor of an arts and music 'zine'. She loves graphic design, learning about local artists, and building creative communities. She volunteered with various non-profits in Memphis, on causes like sustainability and environmental justice, inclusive sex education and reproductive rights, immigrant rights and adult English instruction, and more!
Graham Boswell studied English Literature at Washington University in St. Louis. He has worked as a writer and a volunteer at the Levitt Shell concert venue in Memphis, Tennessee, as a copywriter for BFG Advertising, and most recently as an English language fellow at Pierce Elementary, where he teaches preschool students English in an immersive style. To Graham, leadership is inspiring others to contribute their best in whatever way that may be. A leader's job is to make those around them feel confident enough to lead themselves. He plans to move to Los Angeles, California to pursue a career in music. It's a long shot, so fingers crossed!
Mollie Stern studied creative writing at Emerson College. She works as an English teaching fellow in the kindergarten at Pierce. She enjoys music, art, photography, and many other things. She also is interested in psychology, which was her minor in college.
Nicole Parides studied Art History and Visual Culture at Bard College where she focused on the evolution of modern Greek art and cross-cultural exchange. At Bard she also studied and became fluent in French and German, as well as captained the women's tennis team and represented the arts on the Education Policy Committee. Nicole has previously worked in Paris at Le Musée en Herbe and at the Bard College Children's Center and Nursery School. As a US Fellow, Nicole has encouraged her students to develop their language skills and engage in cross-cultural exchange. Also, during her stay in Greece, she herself has studied and practiced speaking Greek and familiarized herself with the museums and cultural sites of Athens as much as possible. Nicole believes that the most important quality of a leader is showing empathy and understanding towards others. Nicole hopes to continue to discover more opportunities for learning about other cultures and their art, next year at the Courtauld Institute of Art in London.
Rebecca Skedros studied Human Services at Loyola University Chicago and minored in Psychology and Dance. While in Chicago, she interned for impactful Non-Profit Organizations, like Make-A-Wish, and an education empowerment center for refugee families. Rebecca is passionate about directly serving various populations impacted by an unjust society and experiencing a lack of respect for their human rights. Rebecca worked as an Elementary School Teaching Fellow at Pierce this year, assisting in implementing the English curriculum and providing support within the classroom. Through various engagements, Rebecca has found many opportunities to serve as a leader, whether in a large organization or to help facilitate smaller groups of people or projects. In her eyes, leadership means taking all steps necessary to support a given mission while being mindful of societal impact. After the summer, Rebecca will return to Boston, Massachusetts, hoping to work for a mission-driven organization.