Dr. iur. Matilda Chatzipanagiotou, LL.M.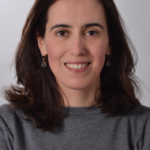 Human Rights, Sustainable Development: An IB-CAS-inspired leadership module PhD, Faculty of Law, Humboldt University in Berlin; LL.M., School of Law, New York University; Ptychion, Athens Law School, National Kapodistrian University of Athens Matilda Chatzipanagiotou is a constitutional and human rights lawyer and researcher with extensive experience in interdisciplinary projects, human rights education and service learning program development in higher education. She was a Research Fellow and Deutsche Forschungsgemeinschaft Scholar at the Humboldt University Graduiertenkolleg "Multilevel Constitutionalism: European Experiences and Global Perspectives" in Berlin (2009-2012). Her doctoral thesis, summa cum laude, is an interdisciplinary approach to the practice of the law of human dignity in constitutional jurisprudence. She received her LL.M. in 2009 from New York University, on Fulbright and Alexander S. Onassis Scholarships and a Mitsotakis Foundation grant, and represented the NYU Graduate Law School Class of 2009 as the Convocation Speaker in Madison Square Garden in May 2009. She graduated from Athens Law School as Papadakis Bequest Scholar in 2008, and from Athens College, Hellenic American Educational Foundation in 2003.  Matilda Chatzipanagiotou joined The American College of Greece in 2013. She currently serves as Consultant on Service Learning, Human Rights, Cultural Immersion and Student Life. She completed her tenure as the Dean of Students at Deree-ACG in July 2018. Since 2014 she was a part-time faculty member in the School of Business at Deree-ACG, teaching Business Legal Issues. Since 2016, she is Head Researcher in the EU-funded research project Counter-Islamophobia Kit led by the University of Leeds as the scientific partner in Greece, in collaboration with Alba Graduate Business School-ACG.
Human Rights, Sustainable Development: An IB-CAS-inspired leadership module
PhD candidate, Faculty of Management, Cass Business School, University of London; MBA in General Management, Nottingham Trent University; Doctor of Veterinary Medicine degree, Aritoteleion University of Thessaloniki
Gerasimos Kouvaras has over 20 years of engagement as executive director, instructor, advisor and volunteer in and for civil society sector at national and international level. Since 2007, he is the General Director of ActionAid Hellas, leading a committed team of 67 staff, recognized as Best Workplace 2015 in Greece. He has also served for two years as elected member of the Federation Leadership Team of ActionAid International. Before joining ActionAid, among others, he has served Amnesty International as Director for Greece and the Greek Ministry of Education as Special Advisor on Volunteering and Youth Sector. In that capacity, he led the National Office for Youth Policies and chaired the Working Group "Youth" of the Council of the EU during the Greek EU Presidency in 2003.
He is a PhD in Management candidate at Cass Business School of City University of London and his other academic background includes a MBA from Nottingham Trent University, and a Doctor of Veterinary Medicine degree from Aristoteleion University of Thessaloniki. As an instructor, he has given several lectures and workshops in Greece and abroad within his areas of expertise to audiences including university post-graduate students, UN staff, public officials, NGO senior staff and youth leaders. His artistic background includes Opera Studies at the Greek State Conservatory and over 150 performances as member of the Greek State Radio Choir, an international distinction as Artist Photographer (AFIAP) from the International Federation of Photographic Art, and a publication of poetry collection of haiku poems in Greek language.
Human Rights, Sustainable Development: An IB-CAS-inspired leadership module
MSc Engineering & Policy Analysis, Delft University of Technology; Dipl.Ing. Civil Engineering, Spec. Water Resources Management, National Technical University of Greece
Nassia Kassela is a Hydraulic Civil Engineer specialized in Water Resources Management and Policy Analysis working in a non-profit international organization that advocates water security. She is a licensed professional engineer and registered designer in hydraulics and environmental engineering. She has experience in engineering studies, technical projects, technical and policy research, in the fields of water resources management and policy, environmental management, natural hazards mapping and risk assessment and others. Previously, she worked in engineering consultancy and research within multidiscipline international teams and she graduated from the Faculty of Technology, Policy & Management of Delft University of Technology on a Faculty Scholarship. For her graduating thesis, she conducted research at the strategic centre of an internationally renowned pioneering water utility, studying ways to address the uncertainties of social and technological developments in water sustainability that could impact the water supply network. She is interested primarily in urban water management, sustainability and resilience, and she seeks to work at the interface of science, engineering and policy in water and environmental issues.
Human Rights, Sustainable Development: An IB-CAS-inspired leadership module
LL.B. from the Law School of the National and Kapodistrian University of Athens (Greece), Advanced Master of Laws in Energy and Environmental Law from the Katholieke Universiteit Leuven (Belgium).
Zoi Stolaki is Attorney-at-Law and works at the Legal Department of the Public Natural Gas Corporation (DEPA) S.A., in Athens, Greece. Prior to joining DEPA, Ms. Stolaki worked in Brussels in the international law firm DECHERT LLP in the fields of EU Competition Law and EU Energy Regulatory. Ms. Stolaki also worked as a legal advisor to the Greek Minister of Energy and Environment (until January 2015) and as an intern in the Brussels office of the international law firm Freshfields Bruckhaus Deringer LLP, the legal department of a major Greek bank and the legal department of the Permanent Representation of Greece to the European Union. She is a native Greek speaker and is fluent in English and French and has a basic knowledge of German.
Human Rights, Sustainable Development: An IB-CAS-inspired leadership module
Head of Communications, ActionAid Hellas
Aspasia Kakari is a communications expert with broad experience in the non-profit sector. She holds a degree in Mass media & Communication and a Master's degree in International Cooperation for Sustainable Development. She has 20 years of experience in managing public-awareness projects in Greece and many other countries.